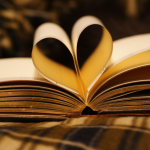 This page is dedicated to those books which have made a difference in my life ~ either personally or professionally.  My goal is to continue to add books to this list, which have had an impact on my leadership, learning or life.
I would love to hear what you are reading.
Come write with me….
Ditch that Homework By Matt Miller and Alice Keeler ~ A Practical guide to replacing outdated thinking in terms of homework with more current ways to engage students.
The Path to Serendipity ~ Allyson Apsey shares her own leadership journey with her readers and provides concrete examples of how to truly love your job.
The Pepper Effect by Sean Gaillard ~ The journey of the Beatles gives us much to learn as leaders in education
Flat Army ~ Creating a Connected and Engaged Organization by Dan Pontefract.  In order to create an organization where ideas, creativity and innovation are at the forefront, our traditional view of hierarchy needs to be challenged.
Mindset ~ The New Psychology of Success by Carol Dweck.  This book explores how our mindset, which unfolds in our childhood, impacts all aspects of our lives.
Intentional Interruption by Stephen Katz and Lisa Dack.  As we look to examine how best to impact professional learning  at all levels in our system, we need to ensure that our learning needs are being driven by the right forces.
Stratosphere by Michael Fullan.  In his latest book, Fullan effectively discusses the role that technology NEEDS to play in today's education system.
Visible Learning ~ A Synthesis of over 800 Meta-Analyses Relating to Achievement by John Hattie.  This is an extensive evidence-based collection of strategies and interventions which have an effect on student achievement. The nugget from this book is, "Teacher, know thy impact!"
Teach Like a Pirate by Dave Burgess . We had the pleasure of inviting Dave to come to a Professional Learning Day in Thames Valley a few years ago.  His message about Passion, Immersion, Rapport, Ask and Analyze, Transformation and Enthusiasm is a timeless one and effectively written for today's educator.
Collaborative Inquiry for Educators by Jenni Donohoo.  It is becoming more imperative that our educators see themselves as researchers, who craft an inquiry about a learning need and then go on to create an action plan, collect multitudes of observations and then most importantly take the time to reflect on what the evidence is telling them.
Digital Leadership by Eric Sheninger.  Today's leader needs to be connected and social media is a vast ocean of opportunities for that connection.  Eric's book not only highlights the philosophy behind why we need to be connected, but he offers some practical and easy to follow strategies.
The 5 Most Important Questions. Do you dive head first into the planning phase before ensuring that your team understands your mission, your customers and what results  you are prepared to measure?  Abandon, strengthen, innovate, risk take and analyse!