Happy New Year to All.   2014 has already included some interesting adventures ~ A family Trip to Blue Mountain, including conquering a Double Diamond run,  a trip to Las Vegas with my mom, including a lucky Jackpot on the Wizard of Oz slot machine,  a trip which ended with a cancelled flight due to a significant storm on the east coast of the United States and two snow days, with no school. I'm hoping this is a vision of things to come for the remainder of the year ~ Lots of adventures and out of the ordinary days and nights.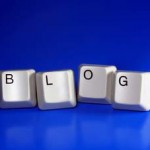 As this year begins, I was thrilled to be tapped to complete the blogger challenge by@DavidFifeVP.  For those of you new to the blogger challenge here are the 5 steps.
Acknowledge the nominating blogger
Share 11 random facts about yourself
Answer the 11 questions the nominating blogger created for you
List 11 bloggers
Post 11 questions for the bloggers you nominate to answer, and let all the bloggers know they have been nominated. Don't nominate the blogger who nominated you
So here we go….
11 Random Facts About Me
1. This summer I completed my level one and two sailing certification.
2.  I love to play online Words With Friends.
3. I traveled to Scotland when I was 12 and visited the castles of my mom's childhood.
4.  I hate peas and will effectively dislodge them from any food which they may be hidden in.
5. I'm trying desperately to break my Diet Coke addiction
6. I love chick flicks and have been known to watch my favourite ones, over and over again.
7. My favourite winter time drink is white hot chocolate.
8. I used to teach figure skating and still enjoy strapping on my blades
9. Exactly 10 years ago to the date (Jan. 7 2004) I fell in the driveway, on the way to work and shattered the two major bones in my right leg.  It was five months before I was walking on my own ~ But I was back at school (in a wheelchair) within 3 weeks. I still set off the buzzers in airports!
10.  I love the smell when you first walk into Rheo Thompson Chocolates in Stratford
11. When I'm feeling stressed or overwhelmed, I find the closest body of water and get things back into perspective.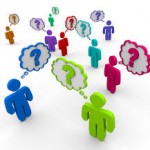 And now my answers to Dave's questions:
What is your favourite childhood memory?
Growing up we used to travel up north to fishing camps with my cousins from Michigan.  I loved those trips.
Who is your hero and why?
I continue to love and respect my parents for all of their accomplishments.  Teenage parents, who have beaten the odds and become successful business people and still happily married after 50 years.

What is your favourite place on earth?

I believe that any place can become your favourite place, depending on who you are sharing it with.

If you choose any profession other than in education what would it be and why?
I loved chemistry in high school ~ so maybe a science researcher.
What's your favourite type of music?
My current favourite artist is Michael Buble ~ followed closely by New Country music
What's your favourite comfort food?
There's nothing like a turkey sandwich on the day after Christmas or Thanksgiving ~ soft white bread, mayonnaise, lettuce and cranberry sauce.
If were given a million dollars to donate to charity where would it go?
If I had a million dollars, I'd work with the Limberlost Chaplancy and develop programs to support the families in that complex.
What was your first big ticket purchase?
When I was 16 I bought my first car. It was a silver Ford Cortina. It had a stick shift, which I didn't know how to drive until after the vehicle was purchased.  I was a quick study!
If you could be an actor on any TV show which show would it be and which actor?
Growing up, I wanted to be Lindsay Wagner (The Bionic Woman) or Jaclyn Smith (Kelly Garrett on Charlie's Angels)…. I guess I've just given away my age!!  LOL
Do you have a special skill or hobby?
Not that special, but I do play the piano and knit.
What is your greatest accomplishment?
My 3 kids… I continue to be amazed and proud of the wonderful, caring young adults they have become.
Here are my 11 Nominations to answer the following questions:
Questions:
1. What is your favourite movie?
2. What was your favourite teachable moment?
3. Who was your favourite teacher growing up and why?
4.  Have you developed a bucket list?  If so, what are the first three things on it?
5.  What is your favourite professional sports team?
6.  What was your first paying job?
7.  What has surprised you the most in the last year?
8.  What are you looking forward to in the upcoming year?
9. If there is an "end of the rainbow" what would like to find there?
10.  What is/was your favourite video game?
11.  What is your favourite scent?
Thanks for the tap, Dave!