Day 31
Well, here I am on May 31, 2016 deciding how to wrap up my "One a day in the month of May" self-imposed blogging challenge.  Like most days this month, I've been on high alert for "blog-worthy" moments and today did not disappoint.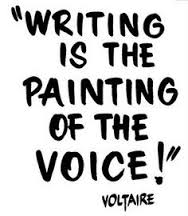 Today's post could have easily been focused on the meeting that I had with a former student who has just graduated from Teacher's College and is getting ready to apply for a position in our board as an Occasional Teacher.  We reviewed and refined her resume and cover letter and talked about potential additional qualifications and next steps.  I know, as teachers, that we're really not supposed to have favourites… but if I did, she would be at the top of my list and I couldn't be more thrilled that she has chosen education as a career path.
Or, I could have chosen to, once again, share the pleasure that I experience each time I get the opportunity to engage in meeting new teachers when they are applying for positions. Tonight we were interviewing for summer school ESL teaching positions and the depth of knowledge, understanding, compassion and asset-stance lens that many of these potential candidates spoke from made me proud to know that many students will be able to benefit from spending time with these educators.
Or today's post could have been a recount of a leadership challenge of how to share potential changes with team members.  That is a skill that I continue to work towards refining.  Conversations never play out the same way that they do in my mind and at times, reactions are hard to anticipate.
Or I could have written about the sheer pleasure that I get from knowing that when a team member is having a good day, they take the time to come and share.  Today, the office was filled with lots of  "Aujourd'hui est une très bonne journée"
Or I could have written about how one team member shared that she was enjoying my daily blogs as it gave her a chance to "interact" with me on a daily basis ~ in knowing that in our two roles, being in the same building happens maybe once or twice a month and therefore time to interact on various topics of learning are limited.  This team member faithfully commented each morning.
But instead, I took some time to reread last May's daily posts, especially the final one wherein I took the opportunity to thank those contributors who commented, liked, retweeted or added a quote to each of the daily posts.  Once again, I find myself indebted to those readers who took the time to read my daily posts and then to engage in conversations about the topic (either online or in person).  My dad even sent me an email, following the Twisted Sister post.  As a result of a reader sending one of my posts to Sandra Brown the author, she took the time to read the post, send thanks and a comment.  Even Dee Snider from Twisted Sister took the time to challenge my ideas, but admit that the post was "Still cool"!  It's those "Superstar" moments that continue to remind me of the power of hitting the publish button and it's a power that is available to each and every one of our students (and educators too…..)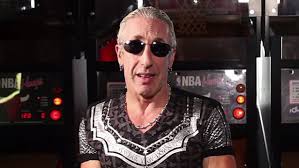 As I critically analyzed and compared last year's writing to this year's, my initial thoughts were that I did not progress as much as I would have liked as a writer. But to be honest, I'm not sure what my expected outcome was ~ other than 31 posts in 31 days.
I've come to the conclusion that, for me, one's writing doesn't magically improve.  Some days the words flowed, the well-crafted phrases eased the transition from one thought to the next, the analogies  bubbled through my brain so voraciously that I just needed to select the most effective one and the ideas came forth faster than my fingers could type away on my keyboard.  But then other days (usually as  I was feeling the pressure of the impending stroke of midnight) it was much more challenging and I sheepishly hit the PUBLISH  button knowing that it wasn't  my best work, but it was  something ~ it was a record of something that resonated with me that day.
So for my faithful readers this month…..A sincere thank you!!