***** Spoiler Alert*****
If you haven't seen Disney/Pixar's "Inside, Out" yet ~ you may want to wait and read this post afterwards!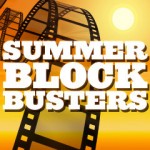 My first date was a city bus ride downtown to see the  summer blockbuster Grease with Peter Kay.  We had just  graduated grade 8 (hence the city bus) and although I  had already seen it a week earlier with a group of friends,  I enjoyed it just as much the second time around.  I  think it was at that point in my life that looking forward to seeing an annual summer blockbuster movie became a tradition.  Some of them are more memorable than others, depending on who I watched them with and the quality of the impact of the film.  As my own children became old enough to sit through a feature length movie, another summer tradition was born.  We would anxiously await the spring commercials advertising the upcoming children's movie and then, once school was out, we'd enjoy a family dinner followed by a movie.  Around that time Disney, Pixar and Dreamworks emerged as companies who were producing family films which coul
d be enjoyed by young and old alike.  Toy Story, Finding Nemo and Shrek were so skillfully written that as the children were laughing at the high jinks of the main characters, the parents were laughing at the double meanings and adult humour.
As my kids grew up, our summer tradition of family movie night became a distant memory.   So I was ecstatic when, last week, my daughter, now 25, invited me to go and see this summer's family blockbuster, "Inside Out". I had watched the commercials on TV and was expecting a similar theme to that of Shrek ~ entertainment for the children and adult humour for the parents.
What I hadn't expected was that this return to family blockbuster viewing was going to take me on an emotional rollercoaster of memories of my own.  As I watched the Emotions (Joy, Anger, Disgust, Fear and Sadness) work together to help Riley maintain her islands of Friendship, Family and Imagination, only to have them crumble,   I found myself remembering a multitude of wonderful memories that I imagined would be a part of my daughter's core memory bank.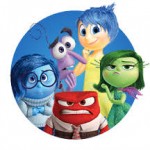 As the movie went on and Riley's islands continued to crumble, I found myself wiping away tears, swallowing away a painful lump in my throat and sneaking sideways glances at my now young adult daughter, longing to return to the days of her childhood and those of her two brothers.
As with all well-crafted story lines, the ending took me by surprise.  Throughout the movie I found myself cheering for Joy, confident in my thinking that Joy's quest to keep Sadness away from Riley was the noble thing to do ~ thinking that as a parent that was my job too!  But it wasn't until Joy's shedding of a tear and her realization of the complexity of what factors were involved in making those interactions worthy of being core memories (which needed a combination of all emotions) that it hit me.  Without sadness, joy cannot exist!  We need to embrace each emotion, even the sad ones.
So, in embracing the sadness as I long for the summertime traditions when my children were young, I look forward to the joy of creating new summertime traditions as they transition into young adults.
Who would have thought that an animated children's movie could have brought such clarity and meaning?