Day 18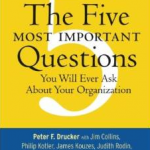 In anticipation of our upcoming Literacy Portfolio  planning sessions for the 2015-2016 school year, I took  the opportunity this afternoon to read Drucker's "The  Five Most Important Questions You Will Ever Ask About  Your Organization"  I have come to appreciate the power  in authentic reflection and team discussion before  moving quickly to the planning phase.
Drucker et al discuss the following questions:
What is our Mission?
Who is our customer?
What does the customer value?
What are our results?
What is our plan?
A mission that "changes little over time and yet stimulates progress, change, improvement, innovation and renewal" and can still fit on a T-shirt, seems like a tall order. Within our portfolio we have created a logo ~ Literacy Matters.  I wonder if it passes the litmus test of a mission. Do those two words encompass our work?  That is where we will start our conversation.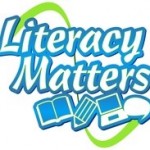 Who are our primary customers and who are our supporting customers?  In education, we are all about improved student learning. Are students our primary customers or are the educators whom we work with our primary customers?  If our success depends on what we have contributed to the success of our customers, how do we measure our success?
We must know our customers, what influences them and how to create engaging experiences. Within our portfolio, how well do we know our customers?
Drucker et al state that "customers value a leader and a team who have the ability to listen and the courage to challenge the status quo".  I wonder how we make that visible to our teachers.
Measuring our impact, using both qualitative and quantitative data, is not new to our team and something that we pride ourselves in doing. This year, we are looking intensely into the reflections from participants as a result of a photo elicitation activity.  I wonder how that data will inform our planning.
Now on to the planning phase:
Abandonment ~ what are we currently doing that we can let go?
Concentration ~ what can we strengthen  that we know is working well?
Innovation ~ what are the opportunities for something new?
Risk taking ~ what is worth taking a risk for?
Analysis ~ what do we still need to learn before abandoning, concentrating, innovating or risk taking?
What I appreciate about this book is that it not only provides the framework, but it also includes those thought-provoking questions which we will be exploring as we reflect on our next best learning moves.
When embarking on school improvement planning, do you use a similar framework?  What are some rich questions that you ask your team as you move through the planning process?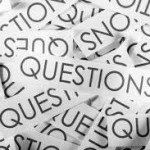 Come write with me…..