Day 2:
As I backed out of my driveway this morning, I found myself mentally running through the various encounters that I was about to embark on for the day. I was excited about visiting a couple of schools, discussing a number of upcoming staffing challenges and having some dedicated time with our Literacy team.  I will admit that my first stop of the day ~ at our Facilities office ~ was one that I would never have anticipated as being the focus of today's post.
Over the past week there had been several emails between our Superintendent, our Associate Director and our ESL/ELD Learning Coordinator ~ all looking for clarification on Secondary ESL/ELD boundaries. My role was to enter into a face to face discussion and provide that clarity. So, I arrived with a rolled up map of the city of London, which had black-marker boundaries depicting the specific areas for our Secondary ESL programs and made a joke about feeling like Mike Brady with his architect's canister of drawings.  I was positive that my visit was to share the current boundaries and provide some much needed explanation as to why certain students attended certain schools.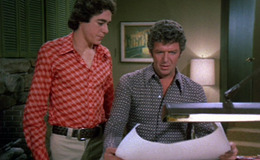 But within minutes it became clear that my explanation was not the focus of the discussion, nor was any clarification on my part necessary. Instead I found myself on the receiving end of an "out of the box" plan to revamp ESL Secondary boundaries. I was blindsided, but in a positive way.  As the conversation continued and we engaged in some powerful "What if ?" scenarios and hatched a plan to share our combined thinking with various stakeholders, I found myself internally reprimanding myself for making the wrong and simplistic assumption about my first stop of the day.   What I had assumed was going to be a quick "This is the way we do it" meeting turned into an exciting, sensational conversation about the possibility of doing things differently and more effectively for our students.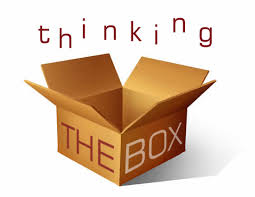 For someone who prides herself on being open to new and innovative ways, today I was reminded that one never knows when something will quickly morph from "simplistic to sensational".
Have you ever been pleasantly blindsided?
Come write with me….