I grew up in a household filled with music.  LPs, 45s, 8-tracks, cassettes and CDs were purchased and played over and over again. And although my parents preferred Country and Western music (we all knew the words to every Charley Pride, Glen Campbell, Dolly Parton and Kenny Rogers' song)  there was always a wide range of genres playing.   Like most households in the '70s, we went through the Disco era "hustling" to the Bee Gees, Donna Summer and Abba.
The '80s echoed with Michael Jackson, Whitney Houston and Prince.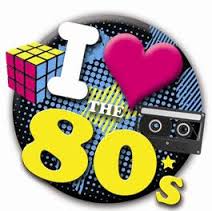 The '90s ushered in the sounds of New Country and Shania, Garth and Tim McGraw became household names.   And although there may have been a few "favourites", as identified by mom and dad which were released this century, I'm not sure that they sang along with too many Lady Gaga, Pink or Britney Spears hits.
So needless to say, they have a vast playlist with which to draw upon during conversations and Trivia Pursuit games. But invariably, when my dad is looking to make a musical reference, the long standing comical entry line revolves around "Twisted Sister" in a similar fashion to my entry point to any football conversation usually beginning with a Jim Plunkett reference.
So this morning as I was enjoying the final few minutes of warmth and silence under the covers, the alarm sounded and Twisted Sister's "We're Not Gonna Take It" cut the silence and my day started.  I automatically smiled as this song always reminds me of my dad. But then I listened more intently to the lyrics.
"We've got the right to choose and
There ain't no way we'll lose it
This is our life, this is our song
We'll fight the powers that be just
Don't pick our destiny 'cause
You don't know us, you don't belong"
And although the story line supporting the song is about a father/son relationship, there is certainly an "anthem" for student voice throughout the song and I couldn't help but wonder if we need to continue to provide our students with reminders that they do have the right to choose and to remind our teachers that at the end of the day, the most powerful tool they have in their toolkit is the one that ensures that they truly know their students.
There's nothing like a challenge from Dee Snider and his band to start one's day thinking about how we can ensure that we are always doing what is in the best interests of our students.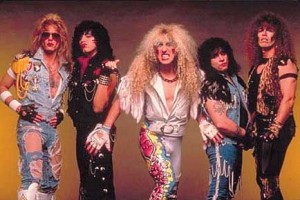 Songs are powerful.  Do you have a favourite "anthem"?
Come write with me….