Day 28 ~

Today, Holly Clark ~ a self-proclaimed Ed Tech Diva, inspired the crowd at the Google Summit in London with her keynote address.   The long awaited event brought together about 400 educators who immediately connected with Holly's comparison of the U.S. potential President, Donald Trump and our current Prime Minister, Justin Trudeau. Following a great deal of laughter, the crowd continued to be motivated with story after story and each purposefully selected video clip. She capitalized on the notion that there isn't a teacher who doesn't strive to be more like John Keating from Dead Poet's society and hope to heck that they never become the Economics teacher, played by Ben Stein in Ferris Bueller's Day Off.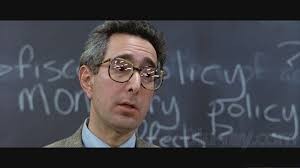 Her presentation was meaningful in that she shared stories of real students who were in her class, real reactions to technology based strategies that she used (I would venture to guess that a few teachers will now be using Twitter chats, as a form of assessment following the reading of The Outsiders) and real applications that she allowed her students to explore and then her "very real" reaction to their incredible results.  I wonder how many of the audience members searched YouTube tonight for the student generated video which may have been the catalyst for Obama's successful Change campaign slogan.
Throughout her entire presentation, Holly continued to remind us that our job is to disrupt the status quo in education ~ not in great big massive changes, but in the adjacent possible.  Technology just happens to be one of the tools that we can use to amplify the possibility of change.
My Google search tonight skipped the Obama precursor video and went right to finding out more about Adjacent Possible.  I landed on many sites which attributed the phrase and subsequent explanation to Steven Johnson.
https://redefineschool.com/steven-johnson-adjacent-possible/ ~ The potential (and serendipity) created when you notice and connect the unlikely. Incremental potential solutions to help people caught in conflict or looking for change to keep moving.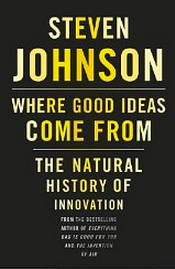 For those of you who know me, I did a double take and then a quick copy and paste when the explanation included my favourite word, Serendipity.
Like the rest of the participants this morning, I thoroughly enjoyed Holly's keynote. But more importantly, it left me with many quality questions to pose to the members of our team.
In looking at the work that we currently do in supporting the professional learning of educators in our system, what will it take for us to disrupt our current status quo?
How can we leverage curriculum embedded, purposefully selected technology to amplify the work that we do and the work that our students do?
What are those factors that seem to unlikely impact our work and yet may hold the key to an incremental potential solution?
Come write with me….