Act 2
Yesterday I crafted and shared Act 1 which represented the background story to "Principal for a Day". Act 2 shifts the action from the office to the classroom. While Kareem took on my role and responsibilities as the principal, the other half of the promise was that I would take on his role as a grade 8 student. Step one was to ensure that the teacher, Sarah Moore was onboard with having me sit in on her class for the first half of the day. Knowing how excited Kareem was about this opportunity, she was all in! Adding to the flavour of this tale, one needs to appreciate that Sarah is a former student of mine. In the late 90s, she was member of my grade 5 class at M.B. McEachren. We have often reflected on how our paths have intersected. Daily, I get to watch in pure pride as she continues to evolve as a masterful educator.
Back to the story…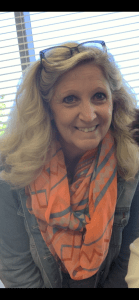 Just as Kareem learned about his day, I needed to ensure that I knew what was expected of me. Much to my chagrin, I discovered that I was starting my day by writing a math test focusing on metric conversions, surface area and volume. I will confess I spent time studying last night. I did not want to embarrass myself…smile. Years later I am still wondering when I will ever use deca/decimeters as a unit of measurement.  But I digress. Next on my list of things to do ~ figure out appropriate attire and find a backpack, knowing that showing up with my laptop bag was not going to cut it. As the first bell of the morning echoed in the halls, I slung my backpack on my shoulder and headed outside to join my grade eight peers. I was actually nervous that I would be standing there alone. A feeling that may be all too familiar for students. But our wonderful students came to my rescue. "Are you ready for the math test, Mrs. Bruyns? Do you have any questions?"  I admitted that I was worried about recalling the order for the metric conversions. They were quick to share the pneumonic, "King Henry Died by Drinking Chocolate Milk."   As I made my way up the stairs, they were kind enough to show me where to sit and to help me secure a calculator. I listened intently as Sarah went through the test questions. I love that the first question was, "How are you feeling? How did you prepare?"   Then for the next hour I diligently went through each question, ensuring that I included each necessary step and the correct units. As other students finished before me and submitted their test to the teacher, I could once again feel some anxiety creeping in. I cannot help but wonder if that is a normal reaction for a number of students and how can we alleviate those emotions. As I completed my test and submitted it, I was able to take out a book and sit there quietly and read. Oh, my goodness ~ to read a book for pleasure in the light of day!!! Once the math tests were all submitted it was on to Literacy. A soft entry point of "This or That" which included justification for a selection of visuals, was a perfect primer for tackling a persuasive thesis. It did not take long for me to break my silence and engage in conversation with the group of students surrounding me. That depth of conversation was an authentic reminder about the importance of providing students with talk time to enrich and enhance their eventual writing. Their reflections and rationale were so well developed and passionate, for a moment it felt as if I was having a conversation with adult peers and not student "peers".  I was actually disappointed when the bell rang, and it was time to head outside for the first nutrition break.  As we made our way to the yard, there was lots of chatter about the test. I found myself wondering how I did and when I would get my results. Once again, I found myself reflecting on current assessment practices and the importance of timely feedback to students. Sarah, being an effective and responsive educator, had the tests marked by the end of the day. I was thrilled with my 92%. I had used the incorrect formula within one of the questions, so I knew exactly what to do, to correct it.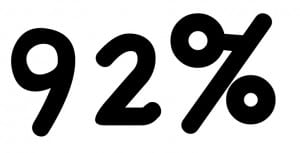 By the middle of the day, Kareem and I shifted back to our traditional roles as I had some PDT and parent meetings to attend.
Although today's "Freaky Friday" switch was initiated and implemented to grant a student's long-awaited wish, it became clear that it was I who was given a true gift today. To be able to experience school through the eyes of a student provides us with insights and reflections that cannot be garnered any other way.
My wish for each educator who is reading this post is to find a way to gain an authentic lens into what it looks like, feels like to be a student in their class. Then share your reflections!
Come write with me….