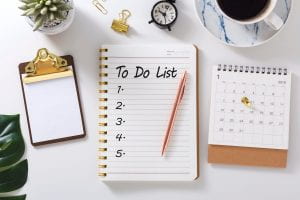 With only 2 dozen days left in this school year one could easily get lost in what seems like an endless list of things to do before the final bell rings and the last of the school buses pulls out of the driveway.  A driveway that has beared witness to more than its share of action this year.   Last August when 1/3 of our parking lot was fenced off to house 5 portables and 2 portable washrooms we gained a whole new list of to dos to ensure a safe opening in September ~ keeping in mind those were new items in addition to the list of  COVID procedures and protocols. Fast forward to the first snowfall in November and with the final installation and inspection of the portapak complete, the portables and portable washrooms, along with the cement barriers and fencing were removed.    Like most of the unique stories associated with our unprecedented population explosion, "parking lot paradise" is now a distant memory and one that is highly likely not to be revisited.
Back to the endless list. I have no doubt that most of my colleagues could generate a similar, if not more complex list of end of the school year to-dos.  I am thinking of my friends who are transitioning to new schools or new system roles in the fall.  They are highly dedicated and organized individuals who undoubtedly are doing their best to leave precisely crafted important information for the incoming leader(s). For my friends who are retiring, I can only imagine that in addition to the regular end of the year lists that they are composing, they are doing all they can to drink in this final month ~ whether it is writing their final graduation speech, sharing a final favourite read aloud, composing letters to their staff to thank them for their tremendous efforts or showing their appreciation to their community members who have stood by them through the Pandemic years. I have no idea how they will balance embracing those "lasts" while completing the "tasks".
As some of you know, when we opened Sir Arthur Currie 5 years ago, I shared that I would stay for 5 years and then ride off into the sunset ~ rationalizing that 5 years was a good substantial amount of time to get foundational pieces solidified for a new school.  As April 15 (the magic date to submit retirement letters) came and went, I could not do it ~ I'm not ready.  There is so much yet to accomplish; I love my school family and my excitement for what next year holds for our community continues to build as we start to plan for the "Year of The Arts".  Maybe there is a part of me that can't bring myself to generate that final "list" for the incoming leader.
Back to the endless list.  The meandering of this post is a lens into my philosophy when it comes to crafting lists. I find the more items I add, the more connections to the importance of the work (not the completion of the task) emerge and the intent of the list transforms.   Over the years, I've shifted from checking items off a list to using the list as springboard to reflect on past/present practice and in turn strengthening my leadership skills.
So here's to the next 24 days, may our list of "to dos" not overshadow the memories that you'll need to make.