We all have those colleagues in our lives ~ the ones who have this innate ability to persuade us to take on new challenges, to extend our own learning journey and to amplify our voice.
Back in 2014, Scott Armstrong joined our Learning Support Services team as the system principal with responsibilities for Mathematics, Science & Technology, Environmental Education and  Experiential Learning.  Our offices were side by side and we worked through a number of exciting and challenging initiatives together.  I've always admired his tenacity and his strength of conviction.  He has never been one to waiver when it comes to student achievement and building staff capacity.
Fast forward to 2018.  I had moved on to leading the Sir Arthur Currie School community, as Scott was continuing his exemplary leadership at the system level. We maintained close contact as he would occasionally pop in with a Diet Coke, a smile, and the latest updates.  Then one day, I received a phone call that started with, "Suzie, I need your help" and by the end of the conversation I had agreed to join TVACE  (Thames Valley Advisory Committee Elementary) as the secretary with Scott as one of the Co-Chairs.  We talked about shifting the culture to a format where our principal colleagues could come together, learn about system initiatives, and have the opportunity for input on system initiatives.
Next week will be my last TVACE meeting as the secretary and I'm proud of the work that's been accomplished as a result of the leadership of numerous co-chairs over the past few years and the contributions of our system superintendents. The tone is positive, the agenda is focused on relevant issues and our colleagues feel "heard" as we tackle challenging topics. Our presenters are transparent and truly value the input of this group.  In hindsight, I'm so glad that Scott reached out and persuaded me to join him on this journey as I would never have explored that avenue on my own.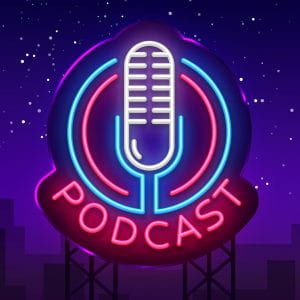 Not one to sit still, even in his semi-retirement, Scott once again has reached out with an idea. "Hey Suzie, now that you're retiring, let's do a podcast!"
I can only imagine the conversations that we'd have.  There are topics that we aggressively agree on and topics that we have varying and differing views on.   And who would even tune it to listen to us??
And yet in pure Scott fashion, he has already shared this idea with a few of our colleagues and they seem very excited.  So, it's back to exploring another new learning path for me. I'm now listening to podcasts in conjunction with my audiobooks, searching online for the latest podcasting equipment and making a list of potential ideas.
Stay tuned….
Do you have a favourite educational podcast?
Come write with me…