When others are helping to hoist the torch, it's amazing how much higher it can be raised and how more evenly distributed the weight becomes.
Silos is one of those words that has continued to plague us in our work at the Board Office.  Three years ago, when I transitioned into this role, a colleague shared that the best thing I could do was to break down the silos.  With everyone working in isolation and focusing only on their own work within their own portfolios it was easy to see how we could be accused of being disconnected and therefore not overly effective or responsive to what schools were dealing with on a daily basis.
So…bit by bit, conversation by conversation, I'm pleased to share that we are chiseling away at the bricks within our silos and purposefully inserting ourselves in each other's work and the outcomes have been extremely positive.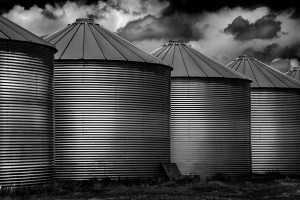 Two recent examples that come to mind:  Our work at GENTLE was an intentional partnership with our colleagues in Social Work and Special Education.  The culmination of that partnership resulted in a multi-portfolio professional learning session where school teams were supported with wrap around learning from each department ~ thus replicating the type of support that schools provide for students and their families at the school level.  That day, there were many hands on the torch leading the charge of how best to support our Syrian newcomer students and their families.
The second example occurred this week when our Literacy team was approached by our colleagues in Research and Assessment.  They initiated a conversation about rebranding an assessment tool that is integral to our work.  There was such a sense of excitement in knowing that others (who are not directly connected to our portfolio) recognized the importance of our work and wanted to partner with us in a quest to make a significant improvement. Once again, knowing that others were willing to help us hoist the torch of "what's right for kids" gave our team a renewed sense of purpose.
May the torch be with you…..