Today I had the pleasure of attending the Celebrating Linguistic Diversity Conference in Toronto, along with a number of our exceptional TVDSB ESL/ELD educators.  Although my "official" reason for attending the conference was an a representative from Teacher Mentors Abroad, the traffic patterns in the Publisher's Display afforded me the opportunity to scoot out and capture a few minutes of the presentations given by our own TVDSB team members.  I could not help but be filled with pride as the participants were truly engaged and inspired by the stories, strategies and strength based lens that our team brought to each session.
One of the sessions, which was offered by Emma Wilson, a school social worker, I have had the pleasure of experiencing before and even providing a personal context when she presented it at our System Leaders' Day a few months ago.  Emma starts her session with posing this open-ended and thought provoking question ~ What are YOU holding?  And then she transitions into "Who is Holding You?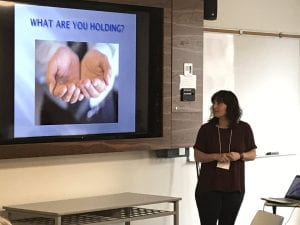 As a school leader, the list of what we are holding can seem endless at times and depending on the day and the circumstances, priorities shift ~ as they should as we are constantly being responsive to the needs of our school community.  If asked to alphabetize my list of what I am currently holding, here is where I would start:
Absenteeism rates
Bike Rodeo
Code of Conduct
Digital Portfolios
EQAO
Furniture for new classes
Graduation
Happiness
Interviews for new positions
Juggling (without dropping)
Kindergarten Open House
License renewal
Minutes for TVACE meeting
Naturalized Playground
Optimism
Portables
Quality time in classrooms
Resources for new classes
School Travel Plan
Teacher Performance Appraisals
Unfilled positions
Vision
Wall Art
X walks
Yellow harness
Zippers
My list is not unique or special ~ it is neither more important nor less important than what others would create.  It is a combination of things that our important to me and things that are important to others.
However, as I reflect on this list, one thing is obvious and that is that I'll never be able to effectively tackle the list alone. A healthy school community needs all hands on deck.  Leadership isn't about holding it all.  It's about bringing hands together!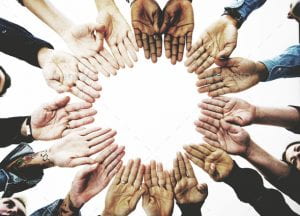 So what you are holding?
Come write with me…..