Word on the street is that our new Director for the Thames Valley District School Board will be announced tomorrow and as one would imagine there has been a great deal of speculation as to whom has been selected.
During my past 30 years with both the former London Board and then the amalgamated Thames Valley District School Board, I've be a part of at least 5 of these transitions.  I can recall, as a student teacher, standing on the Stoneybrook schoolyard listening as teachers were discussing at length the new incoming Director.  At that time in my career, I had absolutely no idea what a Director did.  In my mind, they were an entity on letterhead and someone whom would never know me.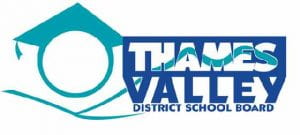 For the next 16 years, as a classroom teacher, I rarely thought about the role of the Director in relation to my work as an educator.  It was during that time that we experienced amalgamation and in looking back on that time, I can only image the skill set that was required to bring 4 former boards of education under the same roof.
It wasn't until I took the step into administration that I started to comprehend more deeply the role of senior administration and the Director and have a more personal connection.  I can recall the day that Bill Tucker's promotion to Director was shared with the system. Many had assumed that one of the Executive Superintendents would have been selected ~ but instead the trustees selected, Bill, who was, at the time, the Superintendent with responsibilities for Special Education.   During Bill's time as Director, I had the opportunity to take part in a number of system initiatives ~ all of a sudden, the Director became much more than a name on letterhead.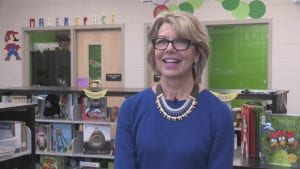 Fast forward a few more years and I was heading to the Board office to take on the role of Learning Supervisor, Laura Elliott was promoted from Executive Superintendent of Program to Director.   She embraced the role with a promise to move TVDSB forward with creativity and innovation.   Laura was very supportive and a champion of many initiatives.  She was quick to send a compliment and encourage you to take risks. She will be missed.
So, now as we look towards the next reign of leadership in TVDSB, I'd like to share my hope for the new Director.
May they be someone who:
Embraces passion for people over passion for programs
Challenges others to collaborate and not compete
Listens well and talks less
Has the courage to make the tough decisions but the compassion to understand the fallout
Trusts their team and takes their lead when necessary
Appreciates and demonstrates humility, vulnerability and risk taking
Creates a culture that we can all be proud to be a part of
When you think of the leadership qualities of a Director, what is most important to you?
Come write with me…..