Here we are embarking on the first long weekend of the season.  This year I'm venturing up to the cottage to take part in the opening weekend festivities, along with the family.  Historically, I've waved good-bye as the boys have headed North to hook-up the water pump, remove the exterior weather proofing material, and heat up the sauna for its inaugural use.  I enjoy some quiet time for a few days and then look forward to the stories of winter damage, curious critters creating new crevices in corners, the first frigid lake dive and the tales of the meat eating black flies.
Access to our cottage is via the ATV in the winter and by boat for the other three seasons, therefore packing is always an event in and of itself. I'm sure that there is a magic formula for ensuring that you have most of the essentials combined with the least number of containers/trips from the vehicle, to the dock, to the boat, to the other dock, to the cottage. I have yet to master that formula. The complexity of this "first season" trip is that everything was brought home in the fall ~ food, bedding and linens, condiments etc.  So, in my mind EVERYTHING is an essential, but I've been warned not to over pack from those who will be lugging the multiple containers.
Last night as I contemplated how best to pack (what is a "MUST "be packed and what is a "CAN WAIT" for the next trip),  I started to think about educators throughout the Valley who will be moving to new learning environments next fall and those who will be transitioning into classrooms after sharing their gifts from a system role for a number of years. In our school, at least four of our teachers will be moving to portables and most of our teachers who teach late primary, will be moving to new classrooms. Our growth and expansion has been incredible and it doesn't look like there will be any slowing down in the near future.
If you are one of those educators who will be transitioning to another learning space, what will you be taking with you? What are the tried and true resources that are worth the multiple trips? What success criteria will you be using to determine the effectiveness of a resource? How has your selection criteria evolved over the years?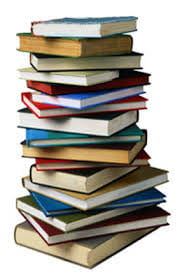 As for the success criteria for our weekend at the cottage, I'm hoping that in my quest for compact and my laser focus on the "MUST" have,  I didn't forget the toilet paper….smile.
Come write with me….
Happy Long Weekend,